NARIS GRC® Try it or request a demo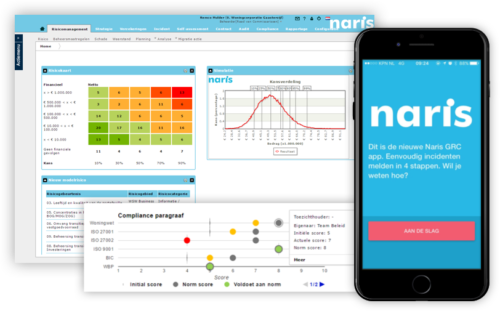 We've got a trial ready for you to try. It has a limited dataset so you can play around with it to get a good overview of what our product can do for you.
Next to Riskmanagement you can also try modules like Audit and Compliance or see how all modules tie back into the Strategy Dashboard.
If you would like us to show you the full depth and breadth of our platform don't hesitate to request a demo. We will be more than happy to show you around.
Would you like us to show you around and demo the  NARIS GRC® platform?
Enter your contact information below and we will reach out to you as soon as possible!